Two Cameras, Unlimited Possibilities
Hasselblad L2D-20c Camera
The iconic Swedish brand Hasselblad designed and built the L2D-20c aerial camera just for DJI Mavic 3, embedding a professional-grade 4/3 CMOS in an unbelievably compact space. Rigorous Hasselblad standards are applied to both hardware performance and software algorithms, bringing imaging quality to an entirely new level.
• 20MP Photos
• 12.8 Stops Dynamic Range
• f/2.8-f/11 Adjustable Aperture
• 24mm Equivalent Focal Length
• VDAF – Vision Detection Auto Focus Technology
• 5.1K Video Recording
• DCI 4K/120fps
• Supports Apple ProRes
Tele Camera
Explore Mode
Activate Explore mode to unlock Mavic 3's second camera f a unique tele camera that lets you effortlessly scout and plan your shots. When scenes or subjects are far away, use the tele camera to zoom in and save time, or record from a distance without disturbing the subject.
Tele Camera Pro Mode
With Pro mode, the tele camera of Mavic 3 supports manual parameter adjustments and RAW photos. The tele camera offers unique camera language to make your footage more expressive and dynamic.
• 28x Hybrid Zoom
• 162 mm, f/4.0
DJI has now also introduced firmware updates to the DJI Mavic 3 Drone model. The following functions will now be available:
QuickShots
You can capture cinematic video clips automatically with QuickShots, along with the ability to add music, effects, and filters with story templates.
Panorama
This is the most advanced panorama mode available on Mavic models, with a higher dynamic range and vivid colors.
WiFi 6 QuickTransfer
The new Wi-Fi 6 protocol makes data transmission faster, with download speeds reaching up to 80MB/s.
FocusTrack
This features allows an easy-to-use suite of intelligent tracking modes including Active Track 4.0, Spotlight 2.0, and Point of Interest 3.0.
MasterShots
MasterShots is an advanced intelligent feature which allows you to select a subject to film while executing ten different maneuvers in sequence. It will keep your subject center-frame and generate a short cinematic video afterward.
Hyperlapse
This features allows you to warp time and space for stunning footage. Choose from Free, Circle, Course Lock, and Waypoint modes, select the shooting location, and the DJI Fly app will do the rest.
DJI Mavic 3 Cine Premium Combo
The DJI Mavic 3 Cine Premium Combo supports Apple ProRes 422 HQ video recording and has a built-in 1TB SSD. Along with the DJI RC Pro (high bright display), this combo facilitates professional creation in every way.
The Mavic 3 is a professional-grade, flagship, cinematic drone that places imaging above everything. It features an all-new 4/3 CMOS Hasselblad camera, and a unique tele camera, with a combined total of 28x in hybrid zoom capabilities. Its large image sensor offers 12.8 stops of dynamic range, resulting in incredibly sharp and clean images—even in low light conditions. Advanced safety features, including omnidirectional obstacle sensing, APAS 5.0, and advanced RTH allow the DJI Mavic 3 to return to its home point safely. With 46 minutes of extended flight time, and a 15KM video signal transmission range, the DJI Mavic 3 offers more creative possibilities in a single flight than ever before.
Hasselblad Micro Four-Thirds Camera.
The sleek and compact Hasselblad L2D-20c aerial camera offers a professional grade 4/3 CMOS sensor in a sleek and compact form factor. Capture 20 megapixel photos with 12.8 stops of dynamic range. Aperture can be adjusted from f2.8-f/11, with a 24mm equivalent, 84 degree field of view. Vision Detection Auto Focus (VDAF) uses multiple vision sensors to leverage distance data for optimized focusing speed and accuracy.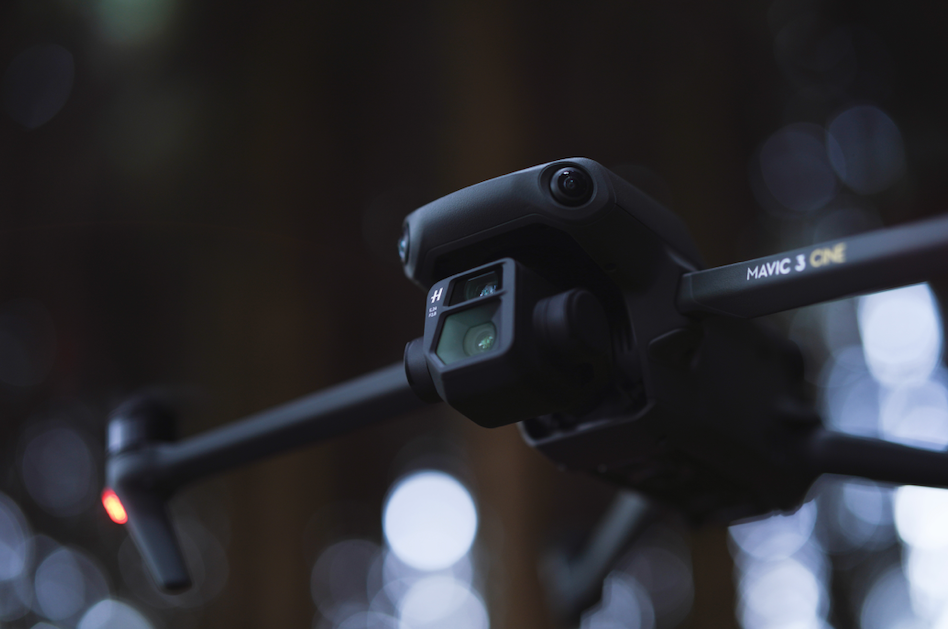 5.1K Video.
The DJI Mavic 3 can capture 5.1K video at up to 50 FPS, and DCI 4K at 120 FPS. The Cine model of the DJI Mavic 3 also offers professional-grade imaging capabilities, with Apple ProRes 422 HQ encoding, and a maximum data rate of 3,772 Mbps. The combination of high resolution video and professional grade ProRes encoding allow for higher image quality, and increased flexibility during post-production.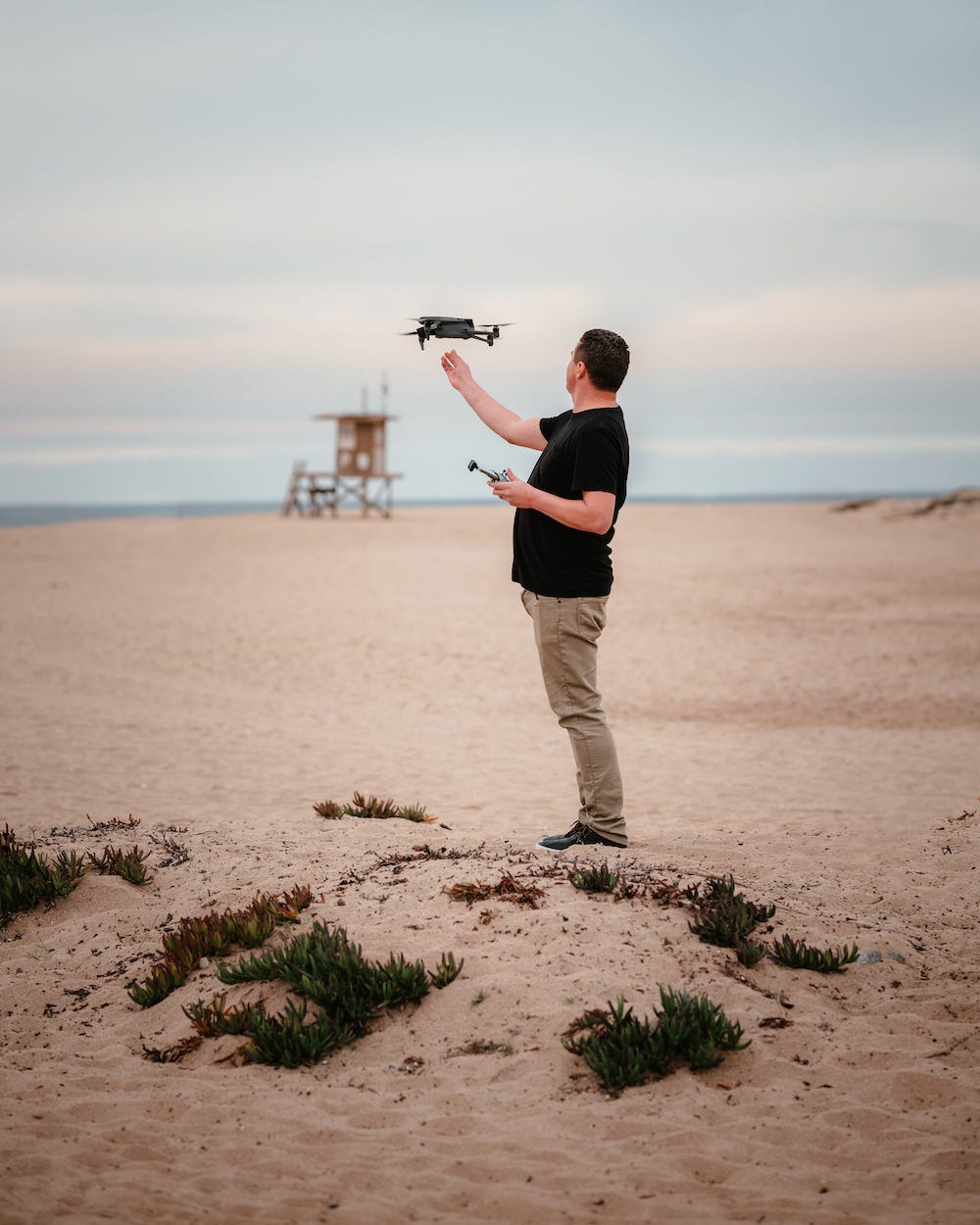 46 Minute Max Flight Time.
The DJI Mavic 3 offers an extended flight time of 46 minutes per battery. The ability to stay in the air longer provides a multitude of creative options without the need to land and swap batteries. Create a hyper-lapse video, shoot the perfect photo, and capture stunning 5.1K video—all during a single flight.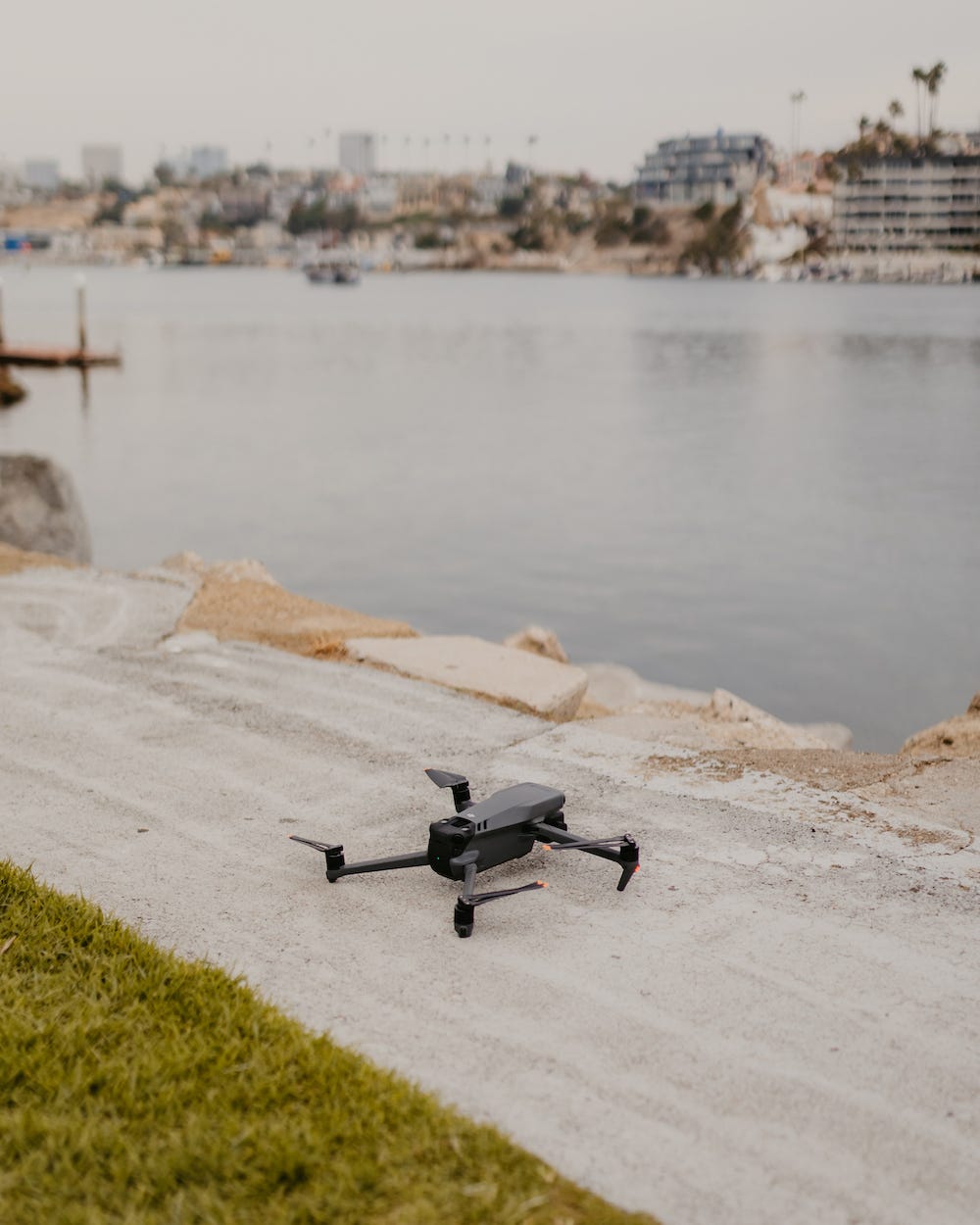 Omni-Directional Obstacle Sensing.
The DJI Mavic 3 offers advanced safety features, including multiple wide-angle vision sensors. Working seamlessly with a high-performance vision computing engine, it can precisely detect and avoid obstacles in all directions.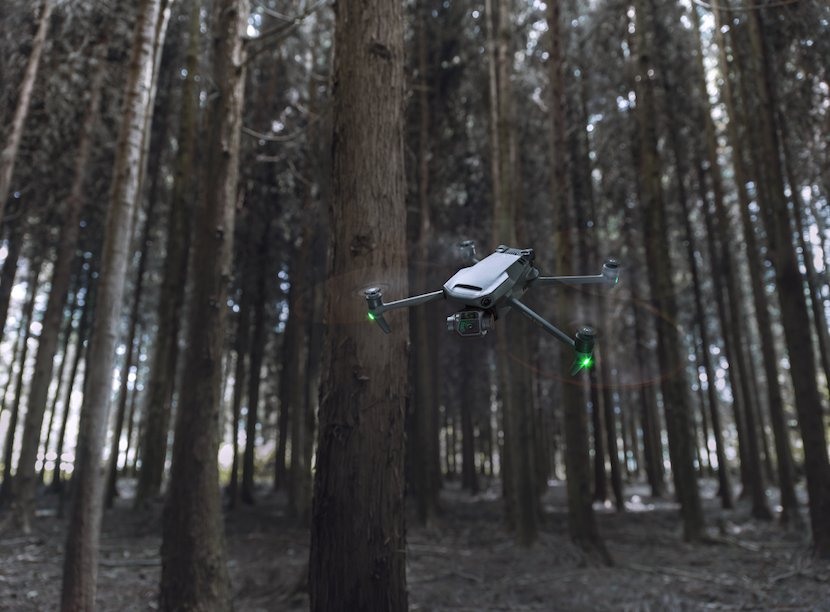 15km Video Transmission.
Fly farther and create more than ever before with Ocusync 3+. The DJI Mavic 3 is the first DJI drone that can transmit a 1080P/60fps live feed for over 15KM. The optional DJI cellular transmission dongle enhances video transmission signals further, by seamlessly switching to 4G networks to ensure an uninterrupted shooting experience when O3+ signals are blocked by buildings, trees, or other structures.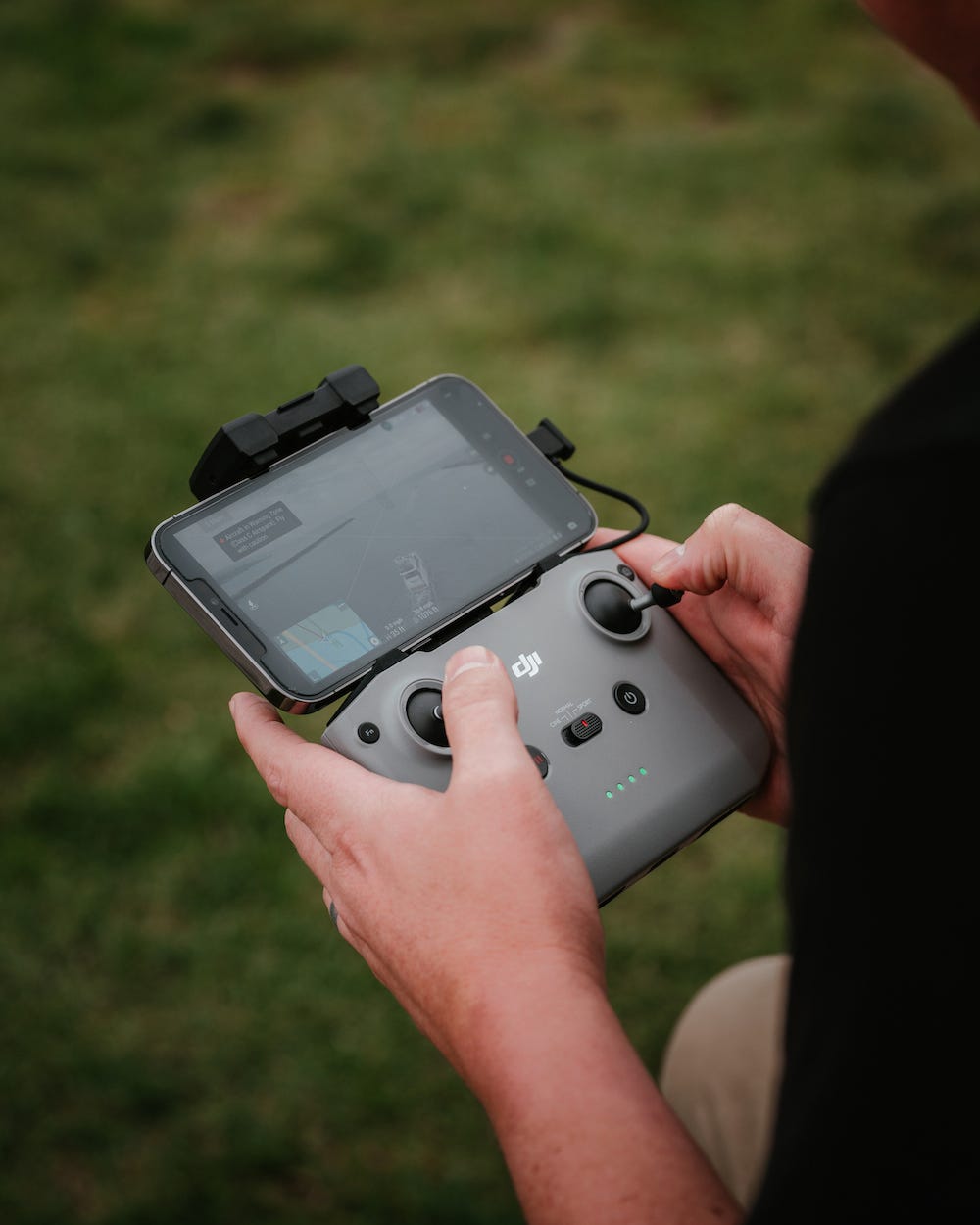 Advanced RTH.
Advanced RTH is a safety feature that allows the DJI Mavic 3 to automatically determine the optimal route back to its home point. It leverages the vision sensors, and vision computing engine of the DJI Mavic 3, to autonomously return to the home point during signal loss, or when intentionally triggered by the pilot.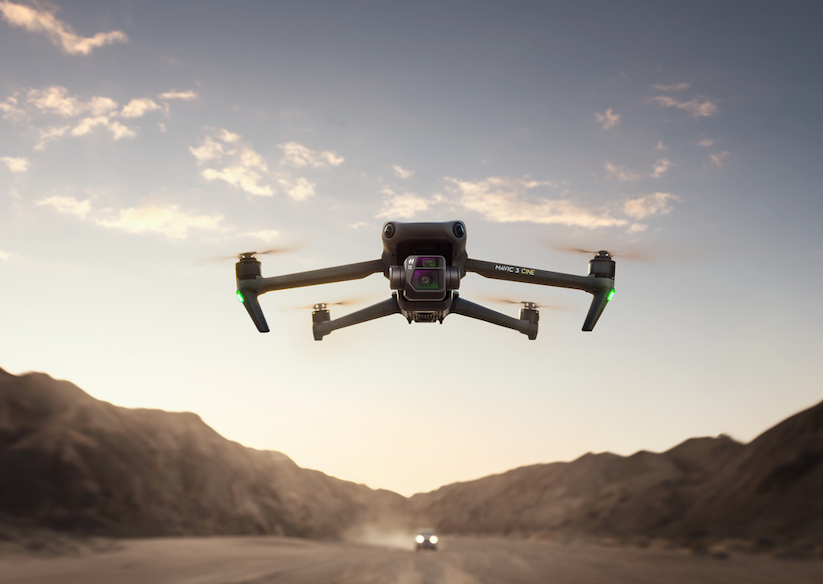 Features.
Supports Apple ProRes 422 HQ video recording
Built-in 1TB SSD
4/3 Hasselblad Camera
5.1K Video Recording
46-Min Max Flight Time
Omnidirectional Obstacle Sensing